Tucson Metropolitan Statistical Area Quality of Place Scorecard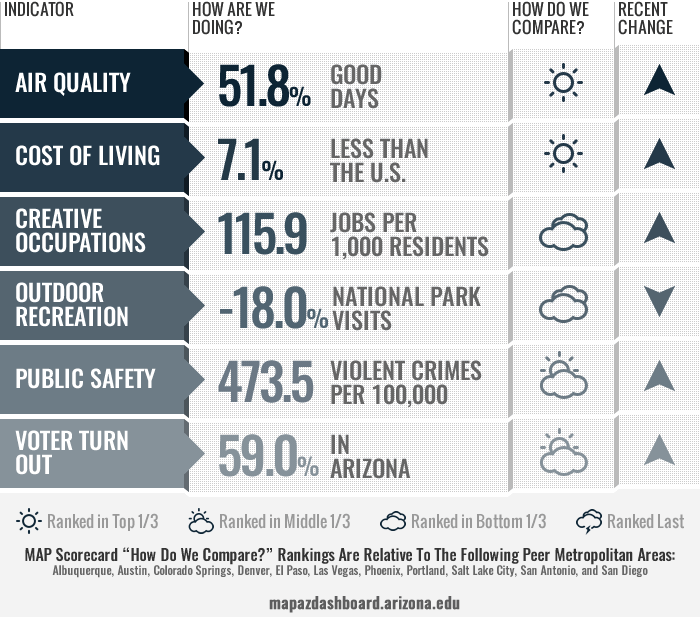 Indicators in this category capture a wide range of influences on quality of life.  Individuals who feel safe in their homes and surrounding areas are more likely to be involved in their community, increase civic participation, and even overall outdoor activity.  Likewise, good air quality may increase residents' ability to participate in outdoor activities.  Another aspect of quality of place is access to cultural amenities, such as the arts and entertainment. How an individual values the quality of a region may differ depending on a multitude of factors, such as race and ethnicity, age, socioeconomic status, gender, and personal preference. However, the indicators included in this category reflect a broad range of factors affecting the quality of life in a region.
Connections
The measures that influence the quality of life in a region impact the economic, health, and social well-being of an area's residents.  For example, home prices can be attributed to crime rates, pollution (Henning, 1967), access to recreation, and a robust arts community. In addition, net migration is driven by factors such as air quality, recreational opportunities, crime rate, and cultural diversity.